Kobayashi factory of Noguchi General Laboratory was constructed in 1992, and our original mineral water of Gingasui is manufactured at the factory.
Although there are many places where spring water springs out around the foot of Kirishima Mountain, we dug further down till 200 meters beneath the surface of the ground for the purpose of finding better quality of water, and had found the "fresh water."
In order to deliver this excellent water to our customers, our professional craftsmen strive hard to produce the water.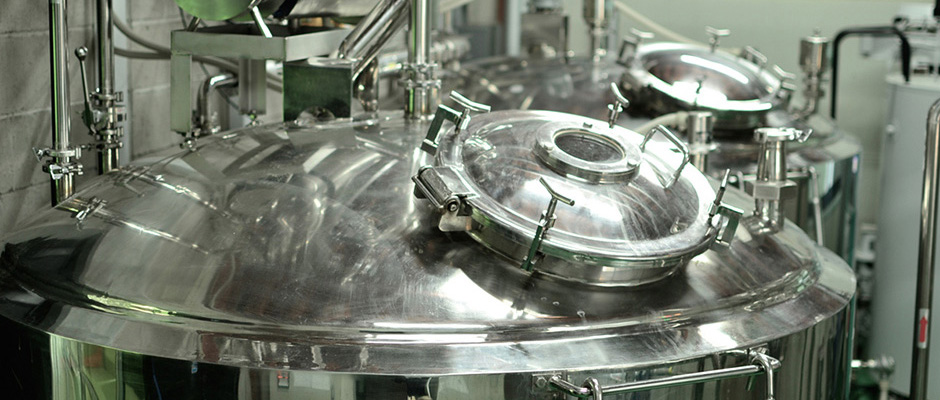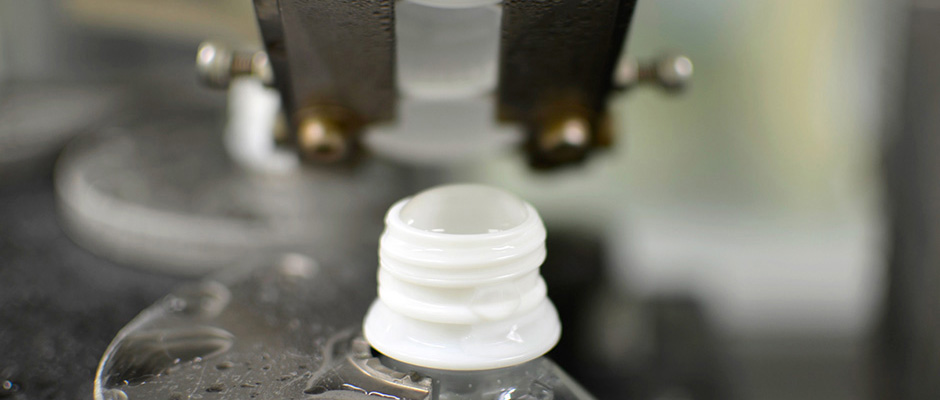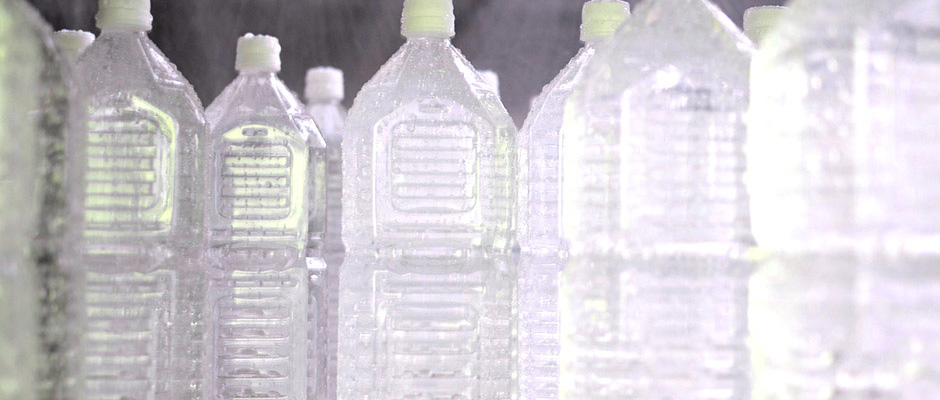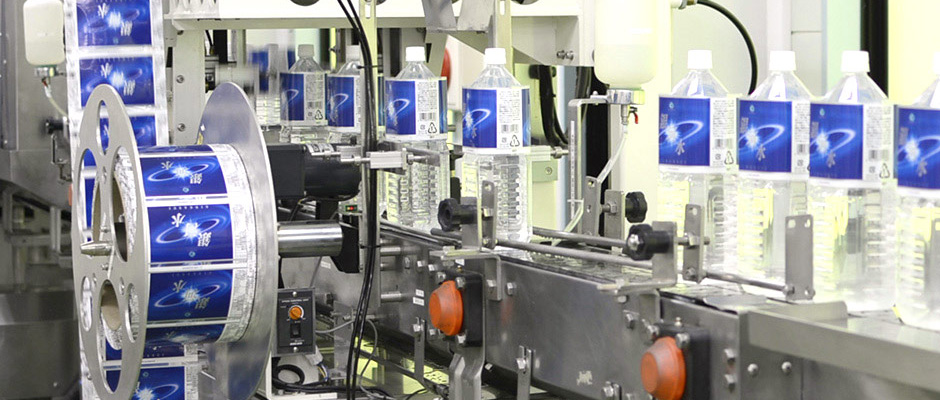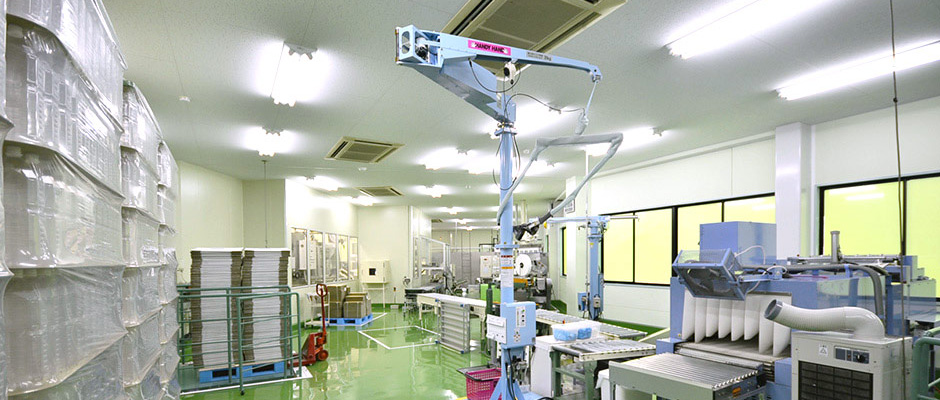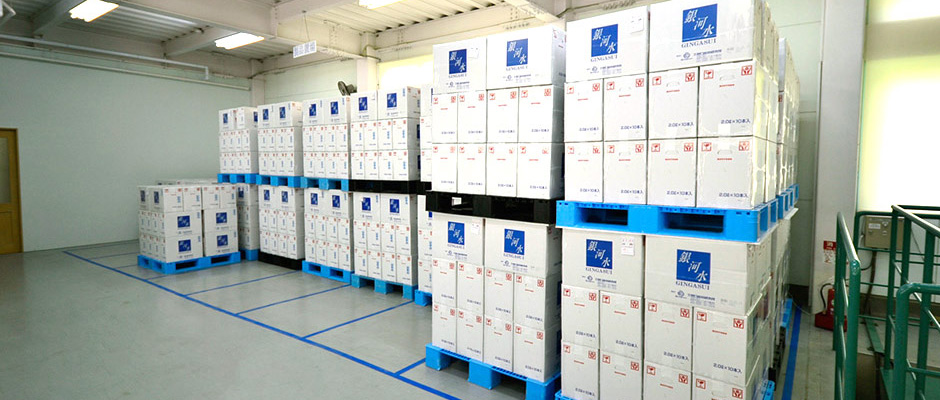 Certification of GMP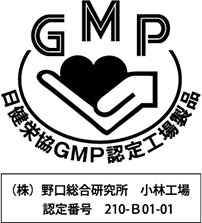 Japan Health and Nutrition Food Association and the Japanese Institute for Health Food Standards examine food manufacturing factories which apply for GMP, and then certify based on GMP guidelines by Ministry of Health, Labour and Welfare.
The factories certified GMP are called GMP certified factories.
WHO (World Health Organization) defines that "GMP is that part of quality management which ensures that products are consistently produced and controlled according to the quality standards appropriate to their intended use and as required by the marketing authorization, clinical trial authorization or product specification."
Recently, the cases of major manufacturing companies of health food products which are certified an international standard of ISO acquiring GMP certification have been increasing for the purpose of manufacturing products respecting the quality control more and delivering safe and reliable health food products to consumers.
Ministry of Health, Labour and Welfare recommend consumers to choose the health food products which are manufactured at GMP certified factories.
To be certified GMP, following principles are necessary to be strictly proceeded:
Proper raw materials are used, and the contained quantity in the product is correct.
The sanitary condition of manufacturing equipment, facilities, and personnel are controlled, and manufactured sanitarily.
Environmental conditions are controlled in order to prevent cross contamination of food or drug product from adulterants that may render the product unsafe for human consumption.
The quality of product is guaranteed within the expiration date.
Records of manufacture (including distribution) that enable the complete history of a batch to be traced are retained in a comprehensible and accessible form.
Manufacturing processes are controlled, and any changes to the process are evaluated. Changes that affect the quality of product are validated as necessary.
A system is available for recalling any batch from sale or supply.
Safer and more reliable products by the technology and passion of our professional water craftsmen!
Our professional water craftsmen joined Japan Health and Nutrition Food Association in order to deliver safer and more reliable mineral water to our customers.
GMP certification standard is essentially for health food products such as supplements, however, we would have liked to apply it for our original mineral water of Gingasui.
Thereafter, we had been certified by Japan Health and Nutrition Food Association for the first GMP certified factory as a mineral water manufacturing factory in Japan.
Following the GMP principles, we wash and inspect all the water tanks such as receiving tanks and storage tanks regularly. We also carry out inspections of our water and products regularly by both public institutions and ourselves and build the consistent system of manufacturing which allows guaranteeing the product quality.
It is essential at the manufacturing field to follow the principles of sanitary control and quality control.
In order to manufacture the mineral water which satisfies our customers, we all will keep striving to manufacture our products.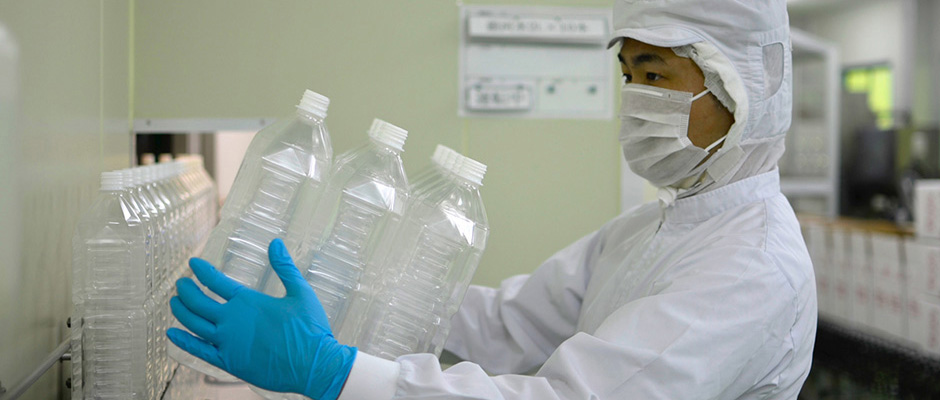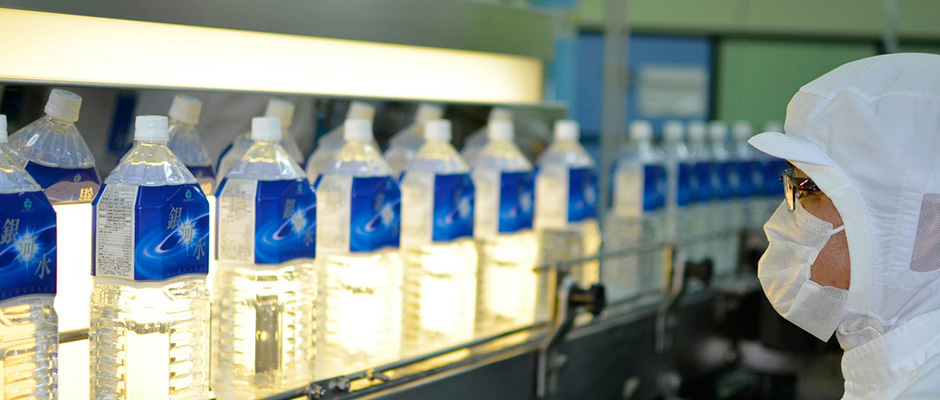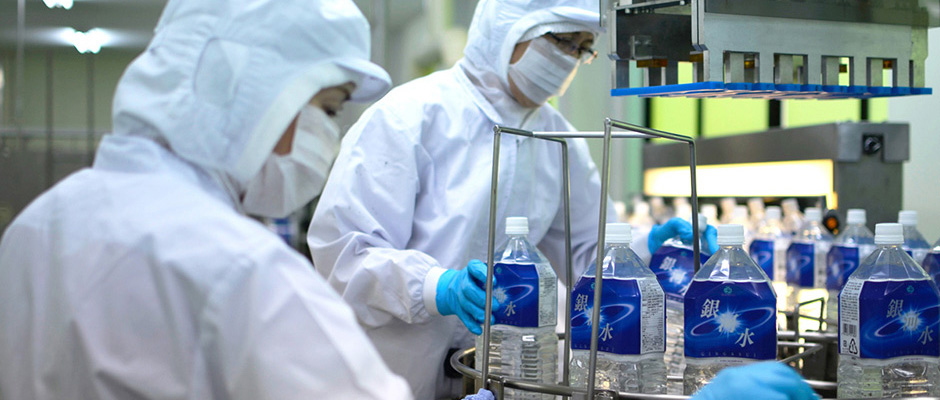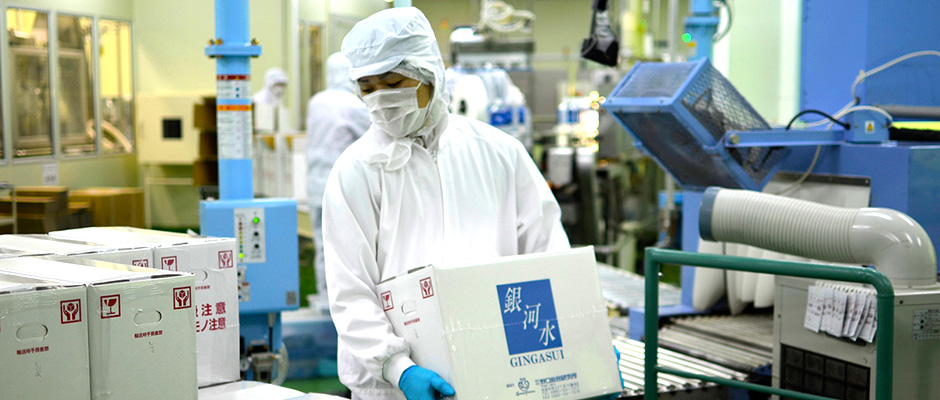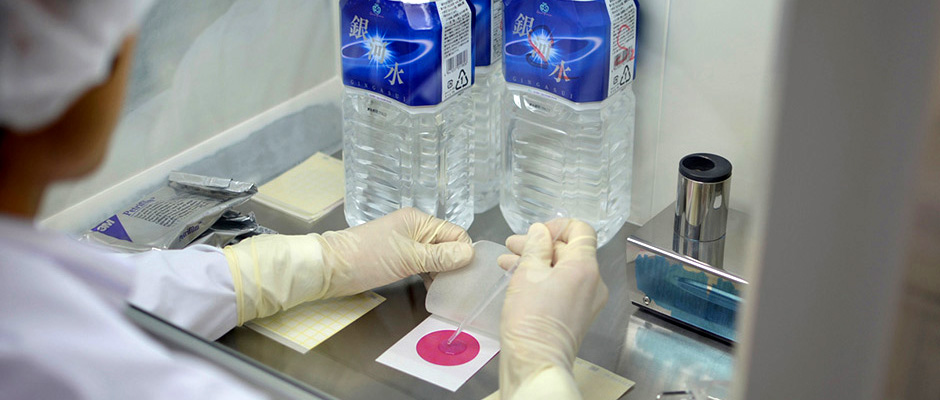 Idenoyama Park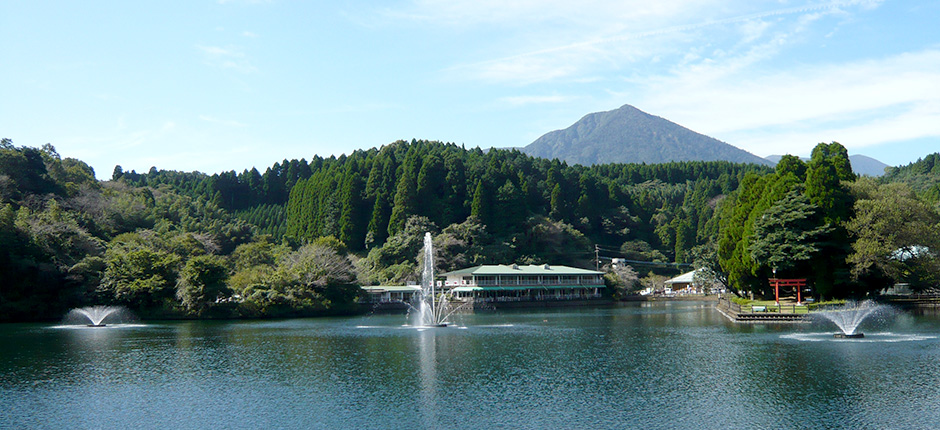 Kobayashi factory is located in Idenoyama Park where "Idenoyama Spring Water" springs out, which has been selected as one of the 100 Exquisite and Well-Conserved Waters by Ministry of the Enviroment.
It is highly evaluated by the Ministry of the Environment that "it is one of the springs in the Kirishima Mountain range, where 1 ton of water springs out per second and the quality of the water is excellent."
Idenoyama Park is one of the places where fireflies inhabit in Western Japan. Every year in May, innumerable fireflies fly around the factory, which changes the scene into a world of fantasy. Gingasui is manufactured in this marvelous place where great nature still remains.